From hip ski chalets to luxury hotels and yachts, the plethora of choices of amazing romantic accommodations is simply mind-blowing.
In order to make it easier for you, here are various types of accommodations that we highlight that will certainly suit everyone's taste.
Luxury Cotswold Cottages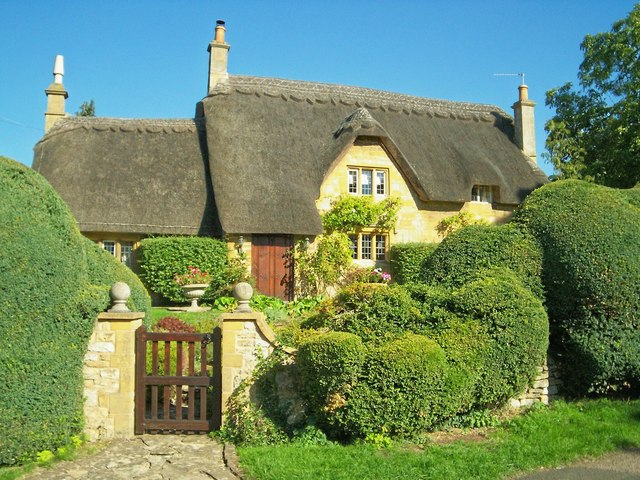 Set on suburban region of south central England, the Cotswolds is one of the tourist destinations anyone should not miss. It has retained its wondrous and charming beauty amidst the time passed by.
Many couples have opted to spend their anniversaries in the Cotswolds because of the romantic ambience it gives, especially those who wants to experience a unique and glorious countryside feels. Most of the visiting couples stay in many of Cotswolds' luxury cottages like these, where guests can relax and enjoy each others company amongst beautiful surroundings.
Gorgeous Island Villas
With fancy villas, you can take a bite of island living in a lavish cutting-edge style. A room with a heavenly view? How about a suite accommodation with an infinity pool and breathtaking panoramic view? The top rated island villas in the world offer a temporary yet quick plunge into the life we all dream about.
Island villas in the countries of Thailand, Indonesia and Polynesia embody the spirit of its island while enhancing the vastness of the soil it occupies. One of the most stunning and romantic island villas is the Samudra in Thailand. It sits on a rocky point on the southern tip of the Tahi island of Ko Samui. This villa is a perfect getaway for couples who want to have intimate time with each other, and be away from the hustle-bustle of metropolitan life.
Luxury Tree Houses
One of the most exciting ways to spend a romantic getaway is to live in a tree house in the most remote place in the world. People might think of it as bonkers, but it could be one hell of a great experience.
The Howler TreeHouse is a sweet little one bedroom house sitting high in the jungle canopy nestled above the edge of the Belize River. Be captivated of the lush flora and fauna around the vicinity. Don't worry because even if you are on the edge of the earth, this tree house is connected to high-speed wireless internet, so you can capture and post whatever you're up to. Aside from the high-speed Wi-Fi, the tree house also has complete kitchenware for your cooking needs as well as a fully-equipped bathroom.
Luxury Safari Camps
An African safari is a must-try experience not just because of the rich wildlife and great landscapes, but also for the unique wonders of its safari camps and lodges. Couples should experience a picnic lunch in the Crater and be astounded by the celestial scenery of an African safari. Couples often choose a safari for their honeymoon, and it's no surprise when you see beautiful lodges like the ones on this site and the setting they are in.
Enigmatic Paradors
Paradors are very popular in Spain. It simply means luxurious hotels in located in a historic building which makes it very romantic.
One of the most famous paradors in Spain is the Castell de Cardona. It is arguably the most important medieval fortress in the Catalonia region, situated on a hill overlooking the spectacular view of the river valley of the Cardener. Each room has dainty old Spanish features, and the food is just superb.
5-star Resort & Spas
A luxurious 5-star resort usually provides a world-class relaxing and pampering experience for people want to unwind.
Gracefully boarded by stunning views of tranquil blue seas and rich coral reef beyond the sparkling waters, the luxurious five-star Canouan Resort and Spa in St. Vincent and Grenadines encompasses 200 glorious, rolling acres of nature. Furthermore, it is fitted facilities and services to the very highest of international standards of excellence. Couples will definitely enjoy the beautiful island sunny day here in the Canouan Resort and Spa.
Boutique Hotels
Surely, couples would really love to be in a place of luxury meets intimacy. Boutique hotels are there offers a more secluded and personalize feeling and heady ambience to couples. This kind of hotel is contemporary in nature and has a bulls-eye urban setting which young couples will definitely love, and they don't have to break the bank.
In France, Hotel Franklin Roosevelt is included in the top list of boutique hotels in the world. This discreet family-run lodging is berthed in the Golden Triangle. It is six stories tall and clad in stone with historical pieces surrounding the hotel. Each room is fully soundproofed, ensuring a peaceful couple's night sleep.